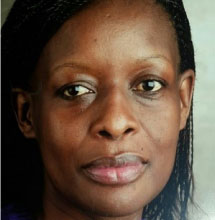 Prof. Noeline Nakasujja
Noeline Nakasujja, who is also the local Principal Investigator in Uganda for The Pictures of Ageing project, is an associate professor of psychiatry and Head of the Psychiatry Department at the College of Health Sciences Makerere University. She completed her PhD studies and received a joint degree from Makerere University and Karolina Institute, Sweden.
Her research interests include geriatric psychiatry and cognitive impairment in HIV/AIDS. She has served on a number of associations including the International Psycho-geriatrics Associations, the World Psychiatric Association, Association of Uganda Women Doctors, The Network: Towards Unity for Health (TUFH). She has also received recognition for her scientific achievements from the Uganda Society for Health Scientists 2010, Centre for AIDS research award for best poster 2016 and more recently was the recipient of the James Kimani award 2017, Society of Neuroscientists of Africa.